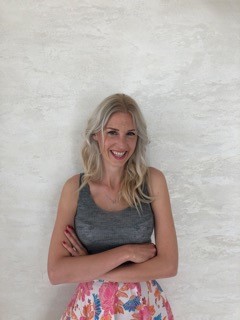 "When patients after stroke meet and can get together with others – even with non-stroke-patients, their self confidence grows, they start to connect with people, and that is for us very important" says Alžbeta Husarovič, the President of the Slovakian Stroke Support Organisation Porážka.sk and a stroke survivor.
SAFE: What is one issue related to the life after stroke in your country that you think needs special attention?
AH: If we have to choose only one issue, it would probably be the socialization. Because with socialization starts all the patient´s effort to ´start over´ and to be able to get back to his previous life as much as it is possible. We believe, that step by step this might be the key  to the mental recovery, which is as important as the physical one.
SAFE: What would be the solution, i.e. what is your organisation's position regarding this issue?
AH: During the last couple months, we at our organisation Porážka.sk are focusing on different activities, which might be helpful to stroke survivors.
We believe that one of those is our Charity run (called Beh neporazených) which unites the  patients with healthy people, who are running to raise money and create better conditions for patients.  This is the most powerful (but also emotional) project of our organization so far, where the socialization of stroke survivors is really visible. Other our project is focusing on small sheltered workshop, where the patients with disability becoming a real paid work. Sheltered workshop is going to be a place where again patients are exposed to real life and can communicate and bond with others.
SAFE: Please tell us more about your organisation.
AH: Our association Porážka.sk was created in 2013 by Alžbeta Husarovič, stroke survivor. We have three important activities.
We are trying to spread stroke awareness by organizing various public events such as Unbeaten RUN, Fashion Show etc where we always invite stroke survivors, famous faces and media people.
We help individuals, stroke survivors and their families in three ways. Financially, by lending to survivors physiotherapeutical equipment and guide them after leaving hospital.
We are going to give to stroke survivors a place, where they can meet, talk, compare each other, rehabilitate and what is the most important, we are going to give them a work.
Photo credits: Porazka.sk Facebook page.