The European Stroke Awareness Day is this year being marked on May 14, the second Tuesday in May, and SAFE's main campaigning theme in 2019 is 'Life After Stroke'. However, many of the SAFE stroke support organisations organised events in a way that made May a stroke awareness month.
The issues facing stroke survivors in the long term have historically been generally ignored. The voices of stroke survivors, as individuals and, vitally, through their support organisations are required to improve life after stroke care provision.
Our member organisations from across Europe organised a number of activities for raising awareness of stroke and these photos below are just a small fraction of a tremendous work they have done.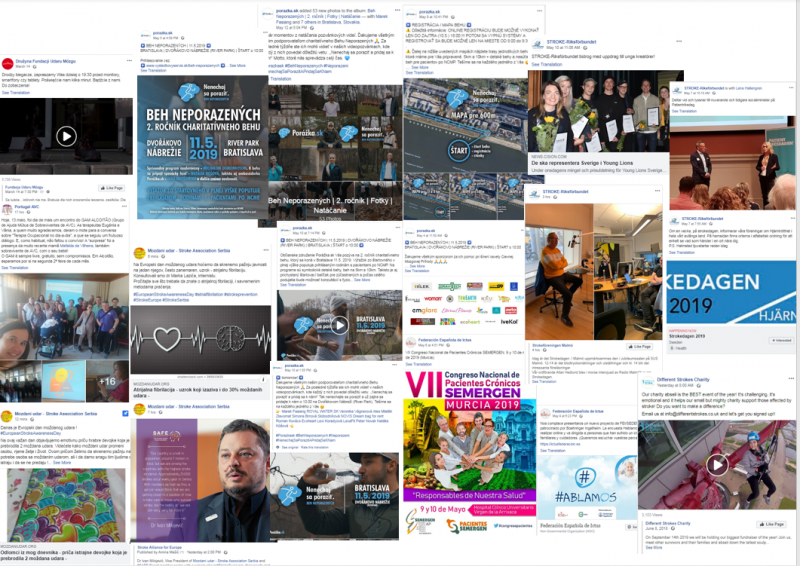 Around a third of stroke survivors are disabled, have poor post-stroke cognitive ability and poor mental health. Surveys show that communication, social relationships, loneliness, incontinence, fatigue and finance needs especially are unmet, and social integration is missing. There is a strong need for personal care plans after rehabilitation ends, and for coordinated support.
We invite you to join our campaign, follow us on social media (Facebook and Twitter) and support stroke survivors and their carers by raising awareness of their needs.