Author: Aidan Judd
In 2016 and 2017, broadcaster Mark Goodier suffered two strokes. He found when he got home from hospital, there were not that many resources to use as part of your recovery. And once you are away from constant medical supervision, it can be a lonely time as family and friends get back to their daily lives.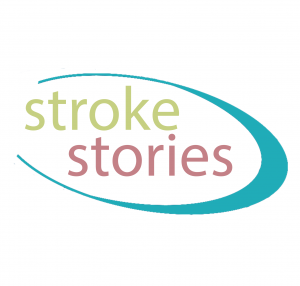 Mark started the Stroke Stories podcast to seek out and hear from stroke survivors.
In every episode, we hear a different stroke survivor – we hear about their condition, what inspires them, and the lessons they learned on the road to recovery.
Every stroke is different, and we reflect that in the people that we talk to for the podcast. Since November 2018, when the first episode was released, we've spoken to people from all different ages, backgrounds, and nationalities:
Nick and Jo Cann
Nick had a stroke when he was 50. After the stroke he found that there was a lack of support in his area for him and other stroke survivors. Despite suffering from aphasia, Nick speaks at events across the UK to raise awareness of stroke, and has also set up a support cafe meet up.
Connor and Sarah Lynnes
As a result of an injury he had whilst playing rugby, Connor had a massive stroke at just 14 years old. Connor has now set up his own foundation, to help other young survivors of stroke and brain injuries.
Clodagh Dunlop
A front-line police officer, Clodagh Dunlop was only 35 when she suffered her stroke. As a result, she experienced locked-in syndrome, which meant she was unable to move or speak. However, after 7 months of intense physiotherapy, she walked out of hospital, and is back working full time in the police force.
Antonio Iannella
Antonio suffered a stroke at the age of 38 whilst in holiday with his family in Vietnam. Since then, he has recovered well, and pursued a lifelong dream of opening and running a music recording studio in his home.
We want to spread the message as far as possible. If you are a stroke survivor and would like to feature in a future episode, then please contact SAFE, or DM us via our Twitter account – twitter.com/strokestories
Updated with new episode released every week, Stroke Stories seeks to inspire and reassure with real life stories from stroke survivors and their families.
There are currently over 20 episodes available through iTunes (https://itunes.apple.com/gb/podcast/stroke-stories/id1442493312?mt=2) and on ACast (https://play.acast.com/s/strokestories)
For the latest updates, follow Stroke Stories on Twitter – www.twitter.com/strokestories and Instagram www.instagram.com/strokestories