Rachel Lutz | https://www.hcplive.com/
When stroke or lower extremity surgery patients have strong social and family support, they often spend less time in an inpatient rehabilitation facility, according to findings presented in the journal Physical Medicine and Rehabilitation.
Researchers from the University of Texas Medical Branch at Galveston conducted a retrospective cohort study of inpatient rehabilitation facility patients recovering from strokes or lower extremity surgeries in order to discover the patterns in shorter and longer than expected lengths of stay in these facilities. The researchers additionally wanted to examine the independent effects of social support on deviations from expected lengths of stay.
The study authors included 119,437 Medicare fee for service beneficiaries who were discharged from inpatient rehab centers in 2012 after their strokes, lower extremity fractures or lower extremity joint replacements.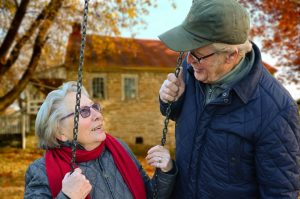 Strong social support allowed the patients to spend less time in rehab, the investigators learned. Patients without a strong support system from family and friends typically needed extra time than predicted by Medicare, the researchers learned. This is particularly important for this patient population, as the researchers outlined in Medicare's operating system – Medicare agrees to a certain allotment of days spent in recovery centers depending on a patient's situation. Various factors affect release timetables, but never before had social systems been considered as a factor.
"When someone does not have the social support of family and friends, they take longer to return home to the community," lead author Zakkoyya Lewis, a doctoral student in UTMB's department of rehabilitation sciences, explained in a press release. "We believe that support from loved ones may lead to better recovery and better quality of life. Our study is one of the first to look at how level of social support impacts how long patients need to spend in a rehab facility."
Stroke patients stayed in the rehabilitation facilities for an average of about 16 days, but half of the patients were discharged about one day earlier than expected. Patients without social support were typically associated with lower odds of a short stay in the group of stroke patients.
"Our findings provide new information to the growing body of evidence that inpatient rehabilitation experiences can be substantially impacted by a patient's level of social support," coauthor Catherine Cooper Hay, a doctoral student in UTMB's department of rehabilitation sciences, added in the statement.